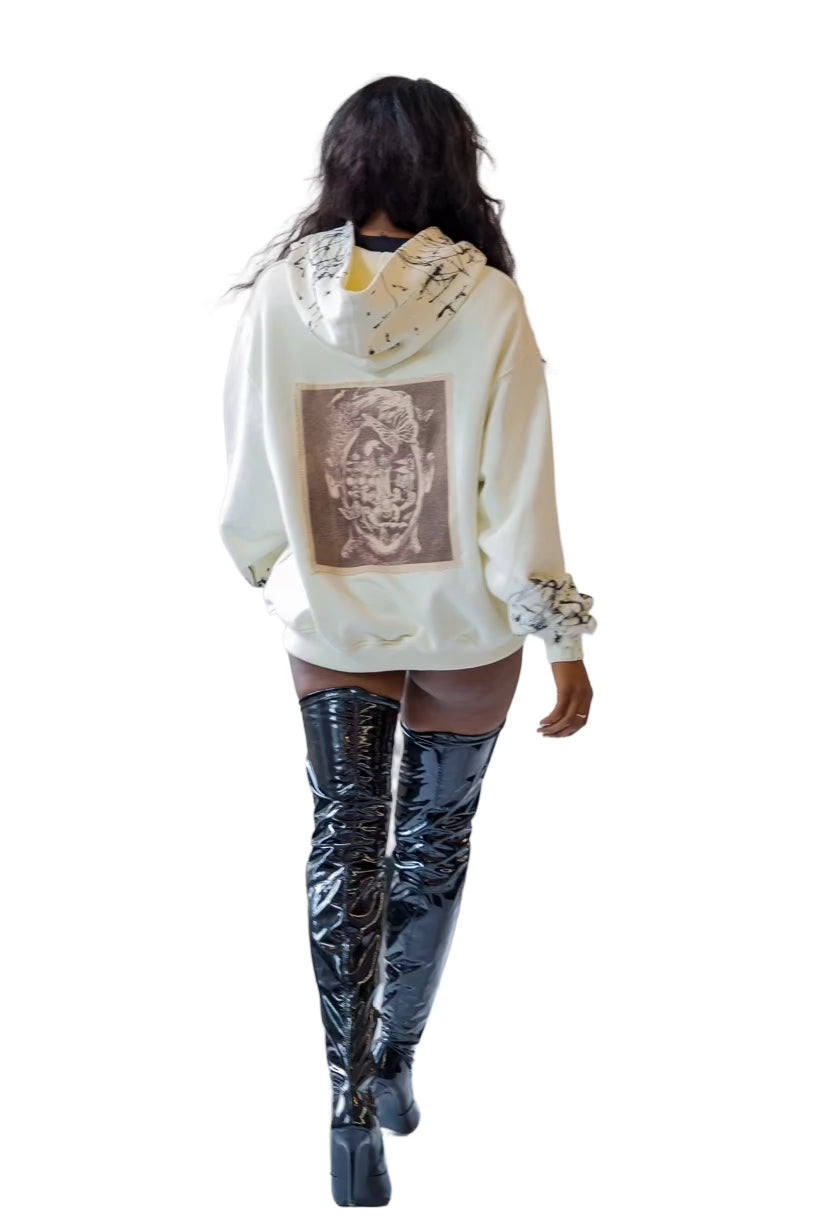 FaceTime is a creation began years ago.
1st time presented to the public in NYC Fashion Week with Small Boutique Fashion Week
story:
 A friend of mine currently has Life without Parole and allowed me to see my value in Art.
 Scotty is serving Life in Prison for a crime he committed while he was young. 
 I met Scotty while serving a 8yr sentence for a crime I committed. 
 While serving my time I met Scotty on the Tier while admiring his art. I told him I was an artist and was interested and we instantly connected.
 The friendship allowed me to see my value from a different perspective in art. 
 This collection is a Limited Edition and will not be re-made. 
 The Collection consist of:
•Hoodies, •Sweatpants, • T-shirts, • Custom Camo Jacket, • Custom Workman Cargo Pants, • Custom Capri shorts, • Black Jean Jacket
The Art:
The picture on the (hoodies,jackets, t-shirts) art piece is a face cut out with butterflies to express growth. Inside the open face you will find a chess board with a grim reaper in a prison tower. Also you will notice someone putting a relative  to rest in a graveyard (expressing loss). The Art expresses pain and struggle during time we face.  
 The Hoodies are Box style with Heavy Pima Cotton as well as the sweatpants (Pima cotton). 
The box style hoodies and t-shirts are oversized. For example the small fits like a medium, the medium fits like a large and so on.  Think oversized style. 

 There will be a size chart for your convenience to understand the fit and style for your pleasure. 
Hope you enjoy the Collection and the pieces of Art created to express Life outside of the prison walls.
The pictures included are models who wore the collection during NYCFW Fall 2023.
* Some of the Collection has already sold during NYCFW Fashion Show. 
Exclusively released and worn during NYCFW 
Fabrics: • Pima Cotton
               • Cotton Twill
               • Cotton Canvas
               • Cotton Jean
               • 100% Cotton