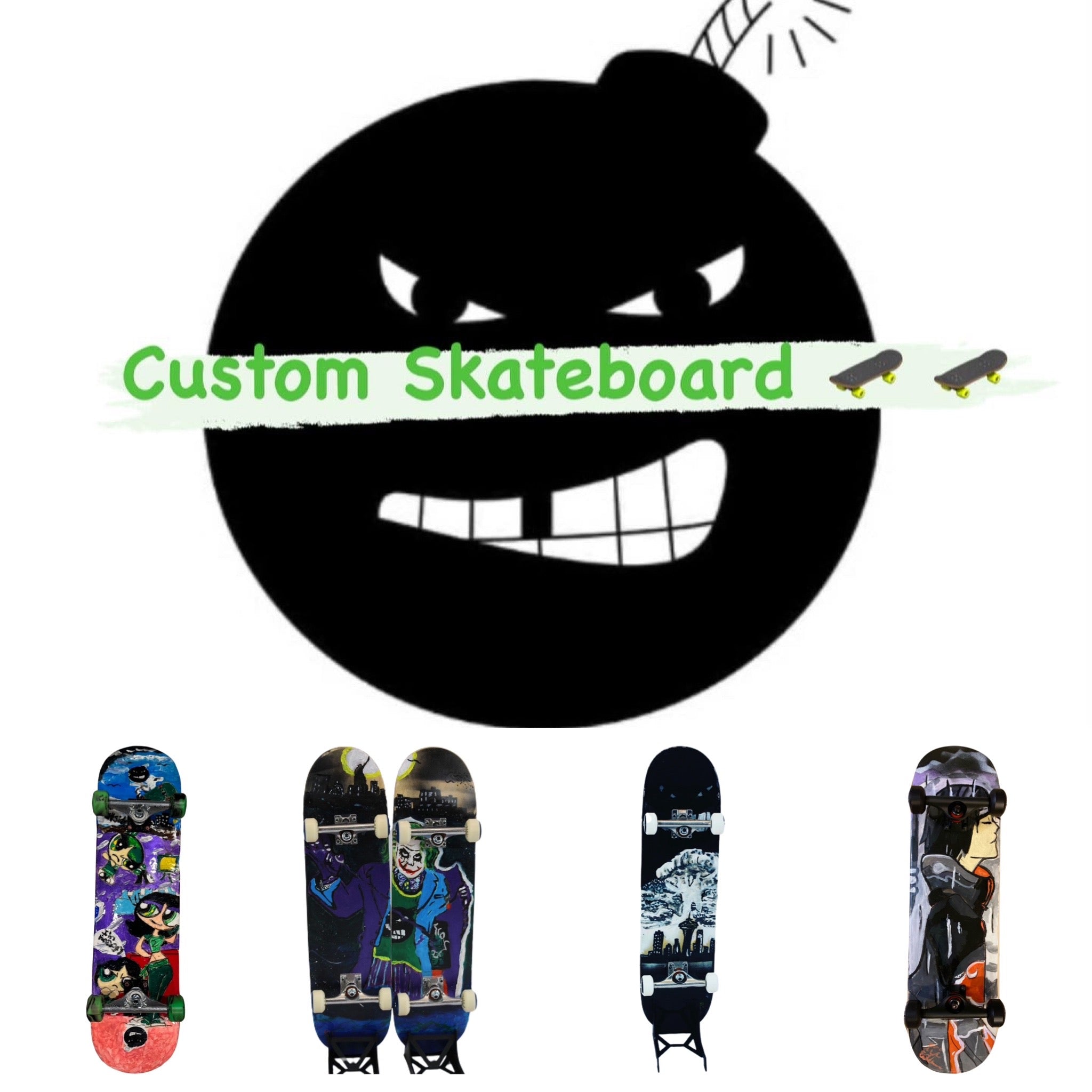 BOMBFACE= Music+Art+Science
BombFace is a brand that is based off of music, art and science. The Music Artist BombFace is from Seattle and brings a different sound to hiphop and the culture streetwear.
All of the skateboards are hand painted with acrylic paint. The designs and meanings of the different styles come from the journey of the artist and his influential experiences. The boards with the wheels and trucks all have quality wheels like spit fire and slimy for example. 
* 8.25-8.5 skateboard
* 56mm Quality wheels
* Quality Trucks
* Quality Grip Tape

Part of your purchase will go towards a non-profit to better the future of the youth. We believe in quality and service to our community.